Vocations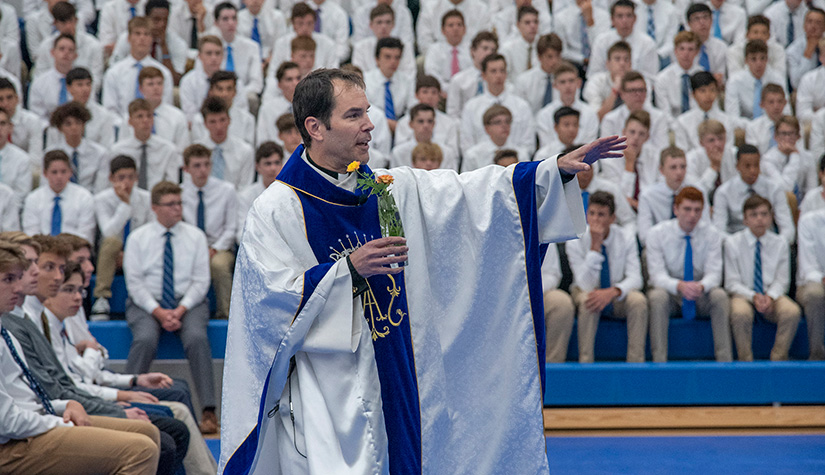 The decision to join the Basilian Fathers is a commitment to dedicate one's life to the service of God and the people of God through education and evangelization, focusing on the poor and marginalized and living in vows of chastity, poverty, and obedience. It is a decision that cannot be taken lightly, but can lead to a meaningful and fulfilling life and place in communion with God. Basilians are blessed with a formation process that can be tailored to meet individual needs while at the same time providing individuals with the common experiences shared by all Basilian priests including taking part in community life, professing and living with vows of poverty, chastity, and obedience, and growing in a life of prayer. The formation process is both challenging and joyful. Each Basilian shares a common path towards priestly service, but each walks that path uniquely so he can become a healthy, balanced, and holy priest.
We welcome candidates of diverse backgrounds, but candidates who want to share our path will have a strong faith in God and devotion to the Church and a desire to grow in a life of prayer. They have usually completed, or are in the process of completing, a bachelor's degree in any discipline and have the aptitude to complete seminary courses in theology and related subjects. Community life is important and each member must be able to live and work with his fellow Basilians and contribute to his local house. A candidate must be open to relocate to serve the people of God
We're eager to hear from those discerning a vocation to the priesthood. Take a look through these pages to learn more about the Basilian Way of Life and our formation process for American and Canadian candidates, or contact our vocation director.
We promote a spirit of brotherhood among the men in formation of all of our houses in the United States, Mexico, and Colombia, including an annual gathering of all Basilian scholastics. Mexico and Colombia run their own vocations programs. Learn more about our vocation program in Mexico  and  vocation program in Colombia
Email the Vocations Director