Ministries
Lay Associates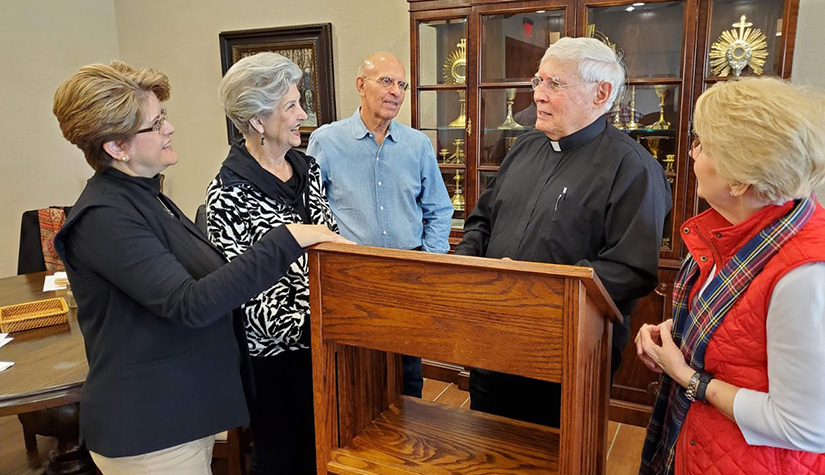 The Basilian Lay Associates are Catholic men and women called to the Basilian charism of community and education in the Church's mission of evangelization. They seek to respond more fully to their baptismal call to holiness and service by formal association with the Congregation of St. Basil. They are organized around the geographical areas of Houston, Texas; Rochester, New York; and Toronto and Southwestern Ontario.
Commitment
Basilian Lay Associates make a one or three year commitment to live the spirit of the Basilian Way of Life.
What do Basilian Lay Associates do?
The Lay Associates personal spiritual formation includes joining in the daily prayer of the Church, seeking spiritual direction, and attending monthly meetings and the annual retreat.
As part of community formation and relationships, the Lay Associates participate in Basilian community events such as liturgies, meetings, anniversaries, and celebrations. They relate with all members of the Basilian community throughout the world through prayers and personal contact wherever possible.
They support ministries in Basilian education institutions and parishes as teachers, coaches, counselors, administrative support staff, Eucharistic ministers, lectors, spiritual directors, parish staff, volunteers in RCIA and marriage preparation, and leaders of small communities of faith.