Basilians Help Reunite Families
March 17, 2021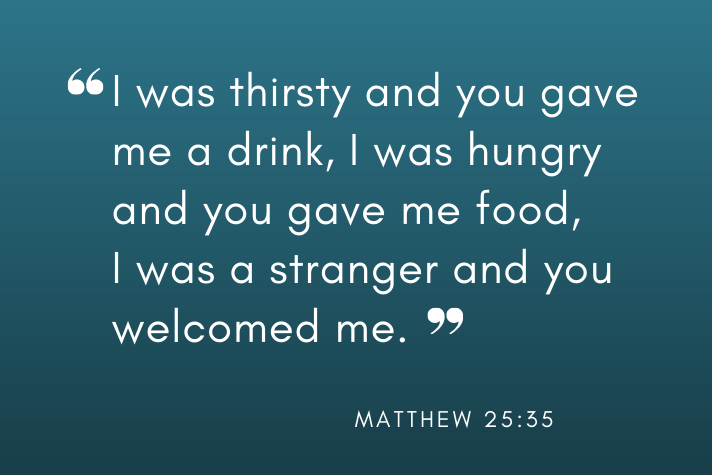 Thanks to the support of the Basilian community in Western Canada, two families have been reunited and paperwork is in progress to bring three more families to Canada. The refugees are sponsored by family members who are parishioners of St. Alphonsus Church. St. Alphonsus is located in Edmonton, Alberta and is home to large Eritrean community.
"With the stroke of a pen, St. Alphonsus is able to reunite families that have become separated," said Father Glenn McDonald, pastor of St. Alphonsus Church that is under the direction of the Basilian Fathers.
When parishioners' applications to bring their family members from Eritrea to Canada were initially denied, they approached Father McDonald, CSB, to enlist their church's help to bring their family members to Canada.
"St. Alphonsus Church exists to care for the poor. Helping refugees and reuniting families is one way we fulfill that mission," said Father McDonald.
With St. Alphonsus Church as a co-sponsor, the applications have a better chance of succeeding because the church is willing to help absorb the risk. "They just need someone to believe in them and give them the chance to come to Canada," said Father Glenn.
Once the refugees arrived in Canada, their families were able to provide financial support and housing to make the adjustment to Canada easier. Other material items came through appeals to the parish.
This is one example of how Basilians have made the plight of migrants a priority. At the 2018 General Chapter, the Congregation passed a resolution that each community sponsor a refugee or migrant family or assist a local organization in sponsoring refugees. The resolution allows for flexibility in how a community accomplishes this goal to take into account an individual community's means. For instance, the Basilian Curial community committed $15,000 over three years to Becoming Neighbours, an organization that helps refugees and new immigrants find a home.
This resolution is just one of the ways the Congregation demonstrates its commitment to helping the poor and vulnerable.