Donations Made in Celebration of 150 years of Basilians' Presence in Windsor
February 1, 2021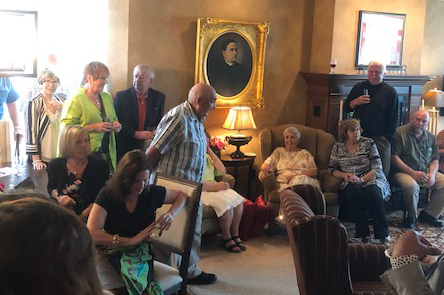 The Corporation of the Basilian Fathers of Sandwich in Ontario chose to celebrate the 150th anniversary of the Basilians' presence in Windsor by donating $150,000 to various local charities and projects.
The money went towards:
a housing project to provide a family a home through Family Services, in conjunction with local Basilian Lay Associates ($25,000)
Diocesan Office for Refugees ($20,000)
Downtown Mission of Windsor ($20,000)
Hiatus House, a local women's and children's shelter ($20,000)
the restoration of Assumption Church ($20,000)
University of Windsor, specifically to help international students who are struggling financially with food and shelter ($20,000)
the Society of Saint Vincent de Paul ($10,000)
the Windsor Residence for Young Men to help at-risk youth ($10,000)
"These donations allow us to continue our support of a number of organizations that help some of the most disadvantaged groups in the Windsor/Essex community. Unfortunately, in light of the COVID pandemic, many more people are facing unexpected hardships. We hope this financial gift will make a difference," said Father Paul Rennick, CSB.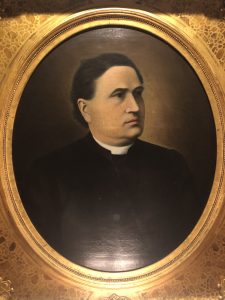 The Basilian Fathers came to Windsor (previously known as Sandwich) to assume the administration of Assumption Parish and Assumption College. The College had been founded by the Jesuits in 1857, but they stayed only one year. In 1858, a Basilian, Father Joseph Malbos, CSB, shepherded the College through the process of Incorporation. A more permanent contingent of Basilians came in 1870 under the leadership of Father Denis O'Connor, CSB, who later became Bishop of London and then Archbishop of Toronto.
Over the last 150 years, the Basilians' presence has helped shape the Windsor/Essex community. They have continued to serve in the community at Assumption Parish, the oldest parish in Canada, west of Montreal. As administrators of the now named Assumption University, they oversaw decisions that transitioned the college from a minor seminary focused on preparing students for the priesthood to offering a liberal arts curriculum to appeal to lay students. It became federated with the University of Windsor in 1962. In more recent years, their influence led to the establishment of the Canadian Catholic Institute of Bioethics at Assumption University in 2014 to address issues of Catholic bioethics for the Windsor/Essex community.
Festivities at Assumption Parish to celebrate this landmark year were planned for the summer of 2020. These plans were cancelled to comply with local public health guidelines and regulations related to COVID-19.
photo 1: Members and friends of The Corporation of the Basilian Fathers of Sandwich celebrate St. Basil's Day in 2019
photo 2: portrait of Father Denis O'Connor, first superior of the Basilian Fathers of Sandwich
Related Links