How do I find a spiritual director?
September 9, 2020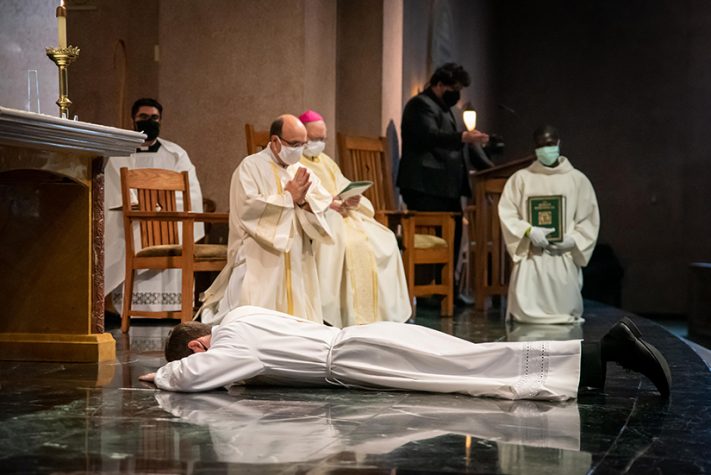 by Father Eduardo Rivera, CSB
"But you, man of God, avoid all this. Instead, pursue righteousness, devotion, faith, love, patience, and gentleness. Compete well for the faith. Lay hold of eternal life, to which you were called when you made the noble confession in the presence of many witnesses."
1 Timothy 6:11-12
St. Paul compared living out the faith to training for athletic events. In his first letter to Timothy, Paul calls his young protégé to "compete well for the faith" (1 Tim. 6:12). Like any athletic event, the spiritual life takes daily practice and training. Athletes organize their lives to accomplish a goal, winning a championship or competition. In our own lives, sacrifices must be made for the sake of our ultimate goal, eternal life with God. To plan and train for our goals in sports, we need help so we look to coaches for guidance. Do we have coaches for our spiritual lives? Is there anyone who can help us discern and hear God's call in our daily lives? We need spiritual directors.
In a way, we have all had someone who has mentored us in the faith. St. Paul helped cultivate and nurture Timothy's faith and vocation. He coached Timothy to hear God's call. Paul assisted Timothy in discerning his vocation. A spiritual director is like a coach for one's spiritual life. Spiritual directors are often trained through courses at seminaries or in religious communities. Some parishes and diocese have lists of individuals who are trained spiritual directors. They may be priests, religious sisters or brothers, and lay people. To find a spiritual director, I recommend asking your local parish or the vocation office of your diocese.
Individuals typically meet with spiritual directors monthly, but depending on the situation they may meet more or less frequently. During spiritual direction, you can discuss your prayer life, moments of joy and sorrow, struggles, discerning your vocation, and areas for growth and thanksgiving.
People can have different coaching styles, in a similar way, a spiritual director's training, personality, and experience influence how they guide others. Some spiritual directors offer more challenges and opportunities for growth, while others provide an empathetic ear to listen. By getting to know a potential spiritual director, you can discern their approach for helping you traverse the spiritual life.
You should look for a spiritual director who has a well-developed prayer life. Like searching for a coach who has experience in their sport, a good spiritual director will be anchored in their own connection with God. You should feel comfortable speaking with your spiritual director; look for someone that you trust. Finding a spiritual director begins with just a conversation. In this simple way, you get to know each other and develop a solid foundation for journeying together in the spiritual life.