Basilian Novices in Mexico Make their First Profession of Vows
July 20, 2020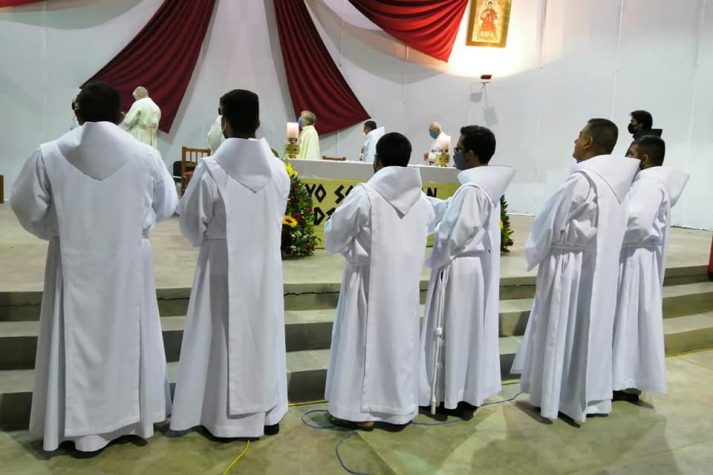 On Saturday, July 18, six novices professed their first vows of poverty, chastity, and obedience in San Lorenzo Teotipilco Tehuacán, Puebla, México. The vows of Erick De Jesús Enríquez Gutiérrez, CSB, José Adán Gómez Villalvazo, CSB, Óscar Martínez Ávila, CSB, José de Jesús Rodríguez Pérez, CSB, Lauro Sánchez Sánchez, CSB, and Juan Ángel Vivas García, CSB were received by Father Paul Walsh, CSB, superior of Mexico. Father Walsh presided and Father Beto Rojas, CSB, director of novices in Mexico, preached at the Mass. The first profession marks the end of the novitiate year and these six young men now enter the scholastic phase of their Basilian formation.
In preparation for the first vows, the novices, accompanied by Father Alejandro Estrada CSB, participated in a 10-day Ignatian Retreat led by a Jesuit priest in Guadalajara. The novitiate year concluded with a silent retreat on the weekend of July 11-12 in the small town of Oaxaca.
On Thursday, July 16, the novitiate in Mexico welcomed next year's novice class. Father Rojas accepted the six new novices in a Mass presided by Father Walsh.