Houston Basilian Lay Associates Celebrate Commitment of Three New Members
January 23, 2020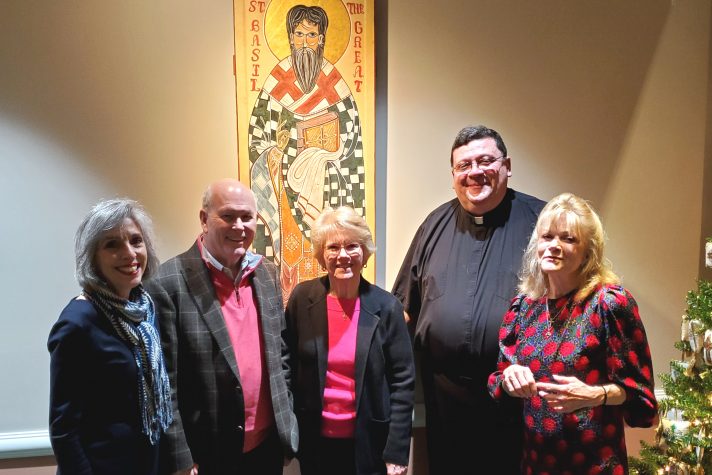 Houston Basilian Lay Associates welcomed Elizabeth Edwards, Sandi Hedrick, and Tom Hedrick, who made their first commitment to the Congregation. The community celebrated the commitment with a Mass held at St. Anne Parish on the Feast of St. Basil, January 2 and Father David Zapalac, CSB, Houston area ordained coordinator, was the celebrant.
Sandi and Tom Hedrick have known the Basilians throughout their entire lives: both are lifelong members of St. Anne Parish, Tom attended St. Thomas High School and they often hosted Tom's step brother, Father Robert Power, CSB.
"My husband and I are recently retired with more time on our hands and were looking for ways to give back. The Basilians have given to us all our lives and joining the Lay Associates was a natural thing for us to do," said Sandi.
The Mass was followed by the annual St. Basil Day dinner held in St. Anne's St. Basil Center.