Opening of the Fine Arts Building at INSA, in Cali, Colombia
June 5, 2019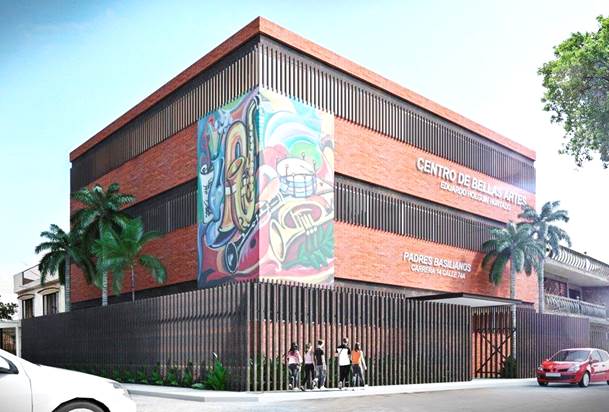 On April 30 2019, the Fine Arts Building for the Instituto Nuestra Señora de la Asunción was opened. The Center will offer opportunities to learn band and choral music, folkloric, ballet, flamenco dance, and theater to the students and surrounding neighbourhood.
The Instituto Nuestra Señora de la Asunción (INSA), is an Educational Community, that was founded on October 4, 1992 in Cali, Colombia. Located in the Andrés Sanín neighborhood, the Institute primarily serves the poorest areas of the city.
INSA, is a family-centered Catholic school for formal, preschool, basic and middle education. It is a high quality private educational institution, guided by the Congregation of St. Basil, led by Fathers Francisco Amico and Rafael Lopera.