CFBC Employee Appreciation Party
November 5, 2018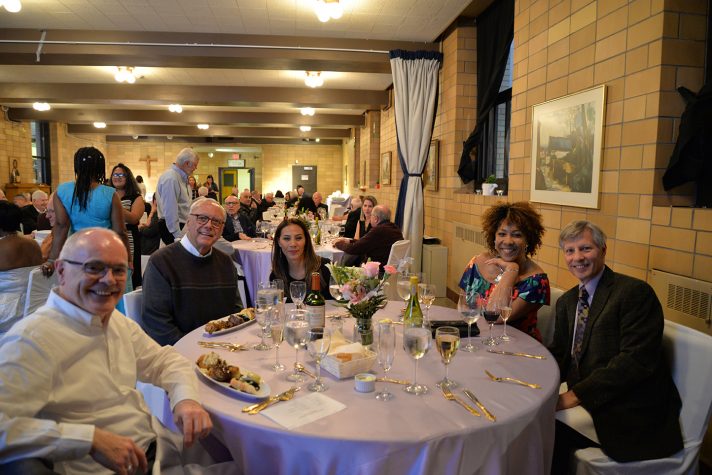 On October 5, 2018 the Basilian Fathers who reside at the Cardinal Flahiff Basilian Centre came together with the staff to give thanks for the care they have received and the friendships that have been made over the years. Anglin and Orsini houses will be moving to Presentation Manor, a home for retired religious sisters, brothers and priests, in the east end of Toronto.
The mission of the Cardinal Flahiff Basilian Centre employees has been to work together to achieve one goal everyday – the spiritual and emotional nourishment, physical comfort, and safety of the residents and staff.
"I can't begin to find words to express our gratitude to the staff. The staff have been wonderful, kind, considerate, very willing to help us in any way they could and have helped us to create a loving atmosphere here in our home; and so, we Basilians are extremely grateful to the staff." – Father John Reddy
A video highlighting memories from the Cardinal Flahiff Basilian Centre was put together featuring the employees and Basilians sharing their thoughts on their time working and living at the Centre as well as wishes for the future.  A common theme throughout the video was that the mutual friendships that have been developed will always be cherished and that the gratitude for those friendships is shared equally between the staff and the residents.
"It was a great opportunity to work for the last 15 years with the Basilian Fathers, you're so generous.  I will really miss 95 St. Joseph, it's like my second home and I wish all the best for my co-workers, thank you very much." – Pushpa Bollegala