Father Kevin Storey, CSB visits the Basilians in Medellín
October 16, 2018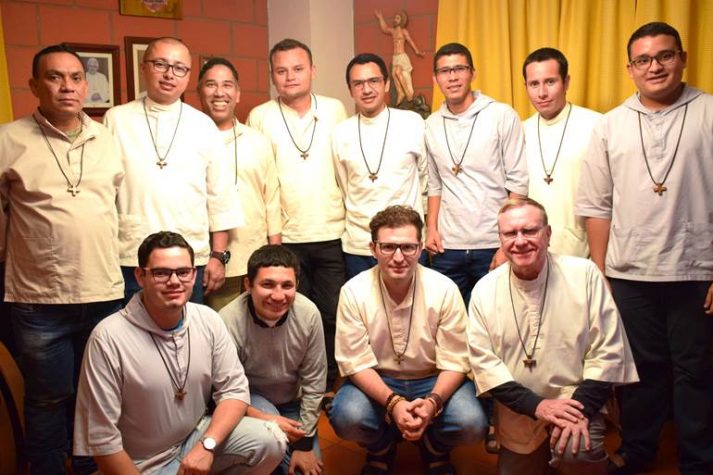 Father Kevin Storey, CSB visited the Basilians in Medellín, Colombia. The Parish of St. Basil attends to the faith community of the surrounding barrios, and is also the Scholasticate for the Congregation in Colombia. The life of this local house revolves around service in the parish and formation of the scholastics.
The Congregation of the Basilian Fathers arrived in Colombia in 1987 in the city of Cali, in the Parish of Our Lady of the Assumption. There the Basilians evangelized though education and preaching and in 1995 they expanded to Medellín.
The priests and scholastics are committed to the communities, pastoral teams, ministries and various Basilian social projects within the Parish. As a result, the Basilians have an impact in everyday life and in the apostolic activity entrusted to the Congregation within the Archdiocese of Medellín. Bonds are strengthened, and good lessons are provided both in the lives of the children and youth as well as in the families who participate in the experience of Jesus through the life of the parish.
Standing: Father Pedro Miguel Mora CSB, Javier Higuera CSB, Father Kevin Storey CSB, Wilson Tovar CSB, Carlos Rodriguez CSB, Postulante Osman De la Hoz, Eduard Padilla CSB, Postulante Wilmer Vargas.
In front: Postulante Marlon Rincón, Anderson Usuga CSB, Luis Suárez CSB, Father Roberto Barringer CSB.