Basilian Centre for Peace and Justice Raises Awareness for Need to Protect Environment with Earth Day Walk
April 25, 2018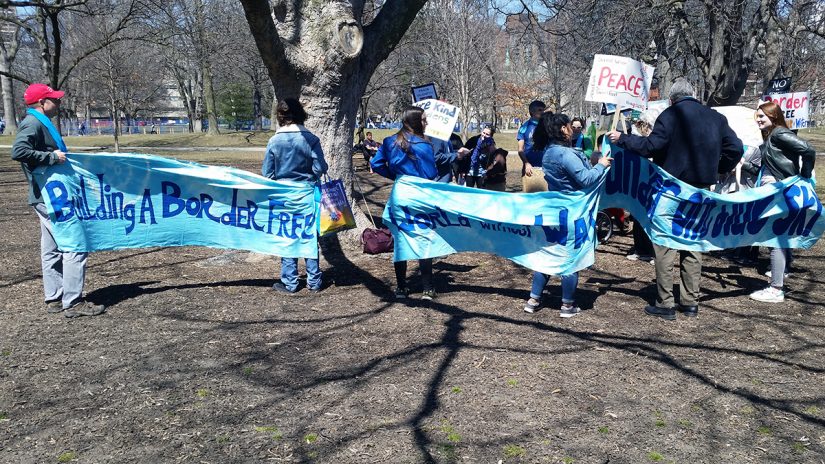 The Blue Scarf Earth Day Walk, sponsored by several social justice organizations including the Basilian Centre for Peace and Justice, raised awareness for the need to protect and connect with our food, land, and water. Over 40 people participated in the walk that was held on Sunday, April 22 and began at Queen's Park in Toronto, Ontario. This was the first stop of the walk, where Father Bob Holmes, CSB presented on 'Sacred Earth', which explored how all things on Earth are interconnected and humans are only a part of the web of life. The walk included five more stops with a presentation on a different topic at each.
The Canadian Catholic Organization for Development and Peace presented on the 'Sacred Land' and 'Sacred Water'. During the latter presentation, participants had the opportunity to write why water is important on a raindrop piece of paper and add it to the contributions of 3000 people to create a paper "river". Other presentations included 'Sacred Food', 'Sacred Air' and 'Sacred Energy'.
The Blue Scarf Movement began in 2008 when a group of women wearing blue scarves gathered in war-torn Khandahar to publicly pray for peace and justice in Afghanistan. The movement continued to grow and today the symbol of the Blue Scarf is used all over the world.