University of St. Thomas Gala Honours Basilian Fathers
February 21, 2018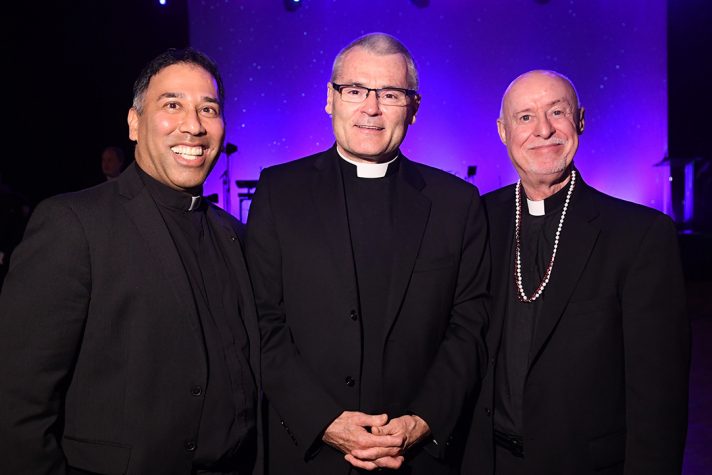 The 68th annual University of St. Thomas "Light the Way" Mardi Gras Gala paid tribute to the Basilian Fathers' 118-year legacy in Houston, Texas. The choice of honouree was especially fitting as the event raised nearly $850,000 for student scholarships. Similarly, the Congregation continues to demonstrate its commitment to educate all, especially those who may not be able to afford to attend a private Catholic university. Scholarship funds were also designated for select students who attend St. Thomas High School and St. Anne School. A Houston Strong Paddle Challenge brought enhanced aid in the form of scholarships to the CeltCare students who received Hurricane Harvey aid to continue in school in the face of tremendous loss and hardship.
The Gala was held on Saturday, February 10 at the Hilton Americas-Houston and Father George Smith, CSB, superior general of the Congregation, provided the invocation. During dinner, attendees were treated to a video that paid tribute to the Basilian Fathers. The video celebrated and demonstrated what "teaching goodness, discipline and knowledge," means against the backdrop of human encounters. Watch: 'Ordinary Men, Extraordinary Mission'
The Basilian Fathers are integral to Houston as the founders of three Catholic institutions: St. Thomas High School, founded in 1900; St. Anne Community and School, founded in 1923 and 1930 respectively; and the only Catholic university in Houston, University of St. Thomas, founded in 1947.